Our children's chocolate making parties take place in our lovely little factory in Wargrave and are great fun for all ages from 5 years and up. They last around an hour and during this time each child makes and eats loads of chocolate!
Read more
We start the workshops each making three large bars of chocolate using our tempered chocolate from our machines. They can choose from either milk, dark or white chocolate and swirl flavours together to make marble patterns. It's then up to the children to get creative and decorate them with whatever they like from our amazing sweet shop full of inclusions such as sweeties, popcorn, fudge and dried fruits.
We place the chocolate bars in the fridge to set and whilst they are in there each child makes their own chocolate lollipop with a very special chocolate transfer pattern on. Whilst all our chocolate is in the fridge we do some chocolate tasting of the liquid chocolate. The children will decorate a bag with their names before we get the chocolate out of the fridge and package it up ready for them to take their very own handmade chocolate party bag home with them. Best party ever is the term heard most often by children during our parties!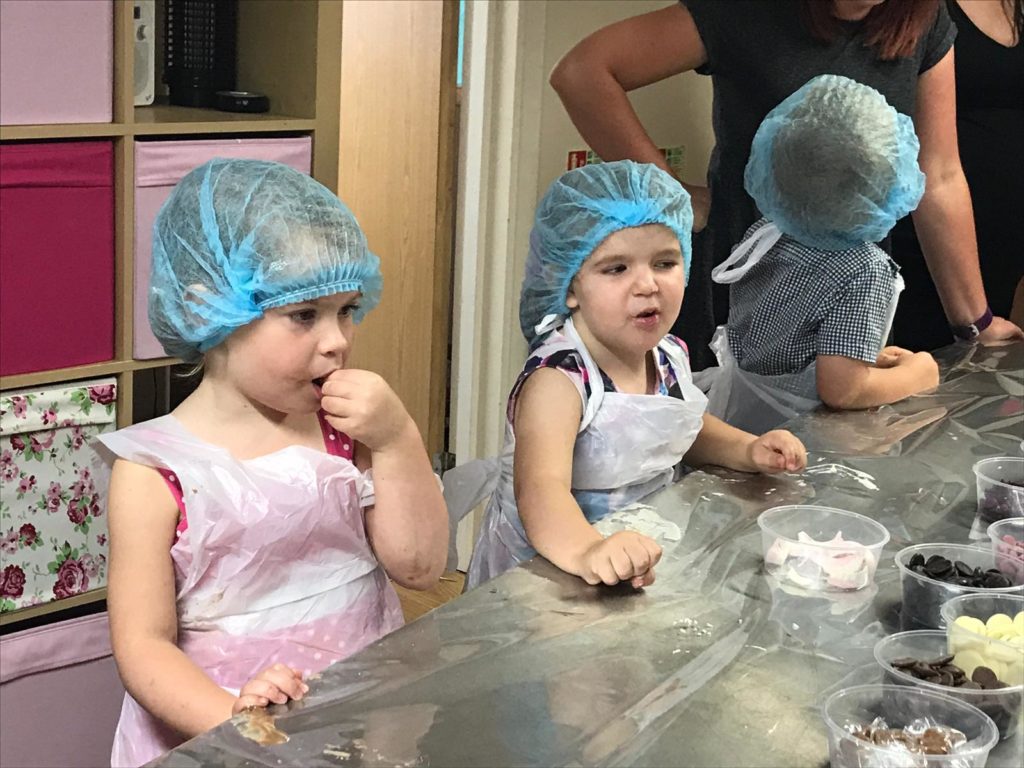 The cost is £25pp and groups can be between 4 and 10 people.